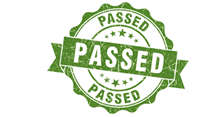 Pass Your Florida Real Estate Exam the First Time!
Bert Rodgers Schools of Real Estate has been preparing students to pass the Florida real estate exam since 1958. Below you will find complete details about our online exam prep program designed to consolidate the material and focus your efforts on the key areas needed to pass your state licensing exam.
Full Prep for Success Package
74.99
REGISTER NOW
This review course consists of (5) five prep components:
1. Real Estate State Exam Prep
You are in control. This interactive online exam prep has open navigation. You can view and study as much or as little as you want, skipping over topics you know well and focusing on topics you might need to study more.
The review includes:
Information on taking the state exam
Test taking tips with sample questions (including math)
Interactive reviews and quizzes (with rationale) covering the 19 FREC chapters of sales associate pre-license material, including the Laws, Principles & Practices, and Math topics covered in the state exam
Interactive flash cards for key time periods, measurements, and math formulas
Review where and when you want. The online exam prep is web based and can be viewed easily on a variety of devices, including smart phones, from anywhere with an internet connection.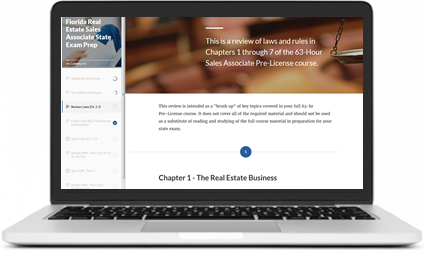 2. Online Practice Questions
Prepare to pass by testing yourself with the type of questions that you will see on the actual state exam. These randomly generated practice questions can be selected by topic, and focus on real estate law, principles & practices, or math. References and rationale for each question are provided to explain the correct answer in further detail.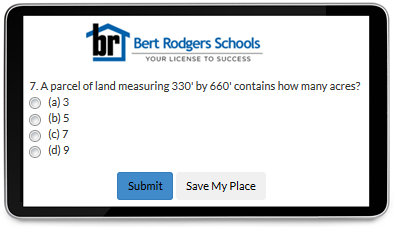 3. State Exam Simulator
Simulate taking the actual state licensing exam! Each exam in this simulator will be a timed, 100 question exam, just like you will face when taking the actual state exam. You will receive a new set of questions from a pool of over 1,200 professionally written questions based on years of experience and feedback from previous students. You will be provided with your score along with a detailed report of incorrect answers upon completion. Any incorrect answers will be accompanied by rationale and math solutions that explain the correct answer so that you gain a better understanding of the concept.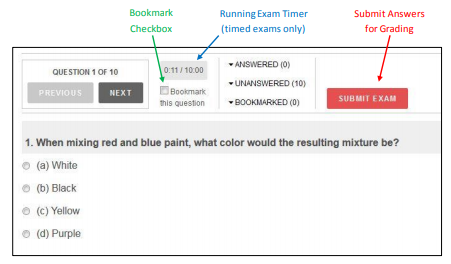 4. The Language of Florida Real Estate Online Book
Review of terms and definitions. As an additional reference, this helpful online (.pdf) resource gives you a quick look at key terms and definitions associated with Florida real estate and used by the DBPR.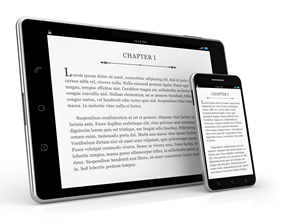 Please contact our helpful Student Services Representatives at 800-432-0320 with any questions that you have. We are happy to assist.