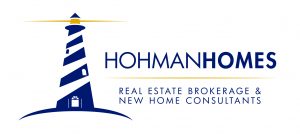 Hohman Homes is looking for entrepreneurial individuals who are ready to launch and grow their career in the real estate industry. As a licensed real estate sales associate (or Teammate as we call you at Hohman Homes), you will successfully navigate potential home buyers, renters, and sellers through the process of purchasing, leasing, or selling residential real estate property throughout the Tampa Bay area, the state of Florida, and across the country.
Teammate Benefits with Hohman Homes
Formal, eight-week, one-on-one mentorship program.
Ongoing informal mentorship programs available to all Teammates once completed with formal mentorship program.
Dedicated branding, adverting, and marketing solutions featuring:
Free, unlimited business cards
Free, dedicated company email domain (powered by Google)
Free, professional headshot
Free, dedicated page on company website
Free, individualized name badge
Complimentary access to The Greater Tampa Chamber of Commerce's events and resources
Complimentary access to Emerging Leaders of Tampa Bay's events and resources (for young professionals under 35.)
Free 'People on the Move' listing in the Tampa Bay Business Journal upon the successful completion of first sale
Technology tools available for every listing and purchase contract including:
Free, professional listing pictures for all listings
Free, professional listing videos for all listings
Free for sale signage
Free listing sign post install and removal
Free online contract document management
Free e-signature services
Free online presentation tools
Closing bonuses on first transaction with Hohman Homes (available only for Foundation Program Teammates. Closing bonuses will vary based on production level.)
Extensive professional development training and education courses through the Lighthouse Leadership Institute.
All-Star bonuses awarded monthly to three top performing Teammates, all based on closed transactions.
Errors and Omissions (E&O) insurance covered for all Teammates.
Quarterly profit sharing program available for all producing Teammates.
Unlimited earning potential.
Unlimited vacation time and setting your own working hours.
Access to Team meetings providing industry insights, upcoming regulation changes, opportunities for team collaboration, and special guest presenters.
Job Requirements & Recommendations
Both licensed and unlicensed real estate sales associates are allowed to apply
Unlicensed individuals must take and pass all required Florida real estate licensing courses and exams before becoming a Teammate with Hohman Homes
Must join the local, state, and national Realtor Associations within a month of joining the Team
Smartphone and computer (A tablet can also be used in place of a computer; laptops are preferred)
A reliable mode of transportation
Full-time Teammates will be given first priority; dedicated part-time Teammates may also apply
A minimum of two transactions per year are required to remain on the Team.
For more information about Hohman Homes, we encourage you to watch this video: https://youtu.be/pNxnmg03JV4
Respond to this ad:
Hohman Homes
Nico Hohman
nico@Hohmanhomes.com