The Bert Rodgers 28-hour Real Estate Reactivation course is state approved and includes everything that you will need to successfully complete your course and reactive your license.
28-hour Reactivation Course
150.00
Register Now
This course is designed to be user friendly, interactive, and engaging with chapter videos and course presentations that are designed to enhance your learning with progress checks along the way. You will not be forced to read countless pages of straight text as you would in other online courses. You can complete this course from anywhere with an internet connection using a desktop, laptop, and most mobile devices including smartphones and tablets. Students are amazed at just how quickly they can complete this course and save their license. The entire course is fully supported by our staff, instructors, and technical support team. If you have any questions as you navigate your course, help is just a phone call or email away. Upon completion, our staff will report your records to the state. As with any renewal course, we strongly recommend completing your course well in advance of your license expiration deadline.
Bert Rodgers has been helping students renew their real estate licenses since 1958 and we look forward to helping you do the same. If you have any questions about this course, please give our helpful Student Service Representatives a call at 800-432-0320. We are here to assist you every step of the way.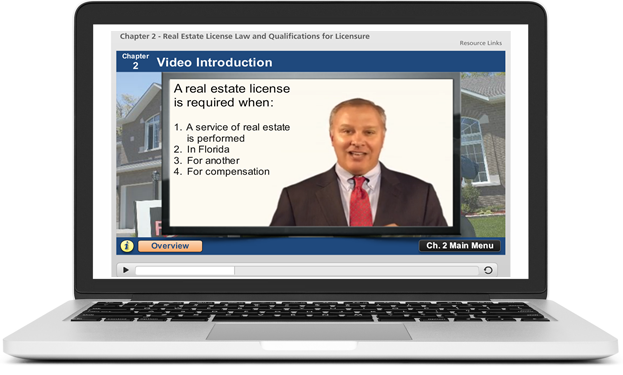 We encourage you to check with the DBPR to confirm the status of your license and clarify why your status is showing as Involuntary Inactive. This can be done by contacting the DBPR at 850-487-1395 or by visiting online.
System Requirements: Bert Rodgers courses are designed to run on most computers and mobile devices. Our technical support team is here to assist with any questions that you may have regarding running your course. To view system requirements, Click Here!